Manufacturer Models
Bennington Boats
Bennington Boats has redefined the pontoon boat by creating models that provide comfort, style and class.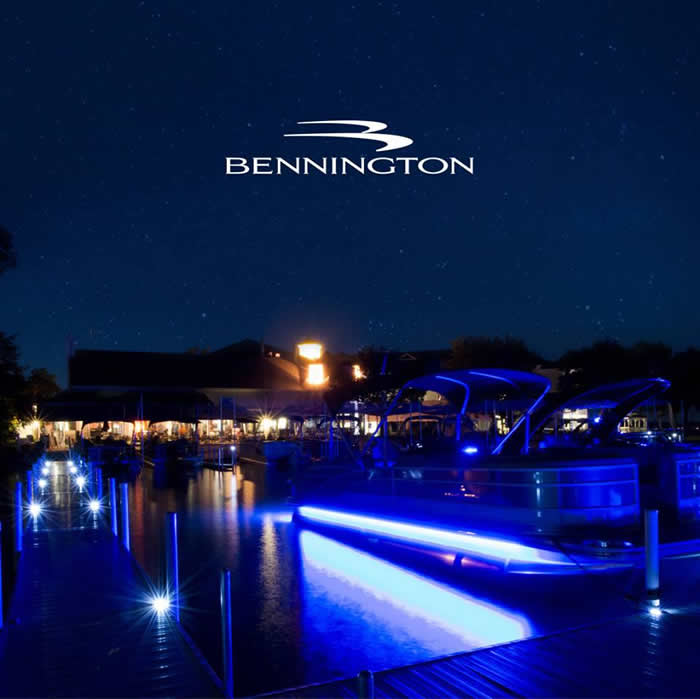 Bennington pontoon boats are now a sleek way to travel on the water. With stylish colors and designs, these pontoon boats can turn plenty of heads while out on the
water. Perfect for fishing, lounging or entertaining, Bennington pontoon boats are a great fit for every occasion. These boats offer more than style as they also are capable of providing power with a design that is capable of holding a lot of horse power. There is a combination of excellent craftsmanship, style and performance in every Bennington model pontoon boat. With so many advanced features, these boats no longer have the feel, look or functionality of more traditional pontoon boats.
Bennington has modernized its pontoon boats and enabled them to become part of the mainstream boating market. Many fishermen are also starting to choose Bennington Boats as there is no getting around their effectiveness. Bennington Boats has brought style to the world of pontoon boats and paved the way for a new generation of boating. Boaters can enjoy a completely new experience with the innovation, comfort and style that comes with the purchase of a Bennington pontoon boat.