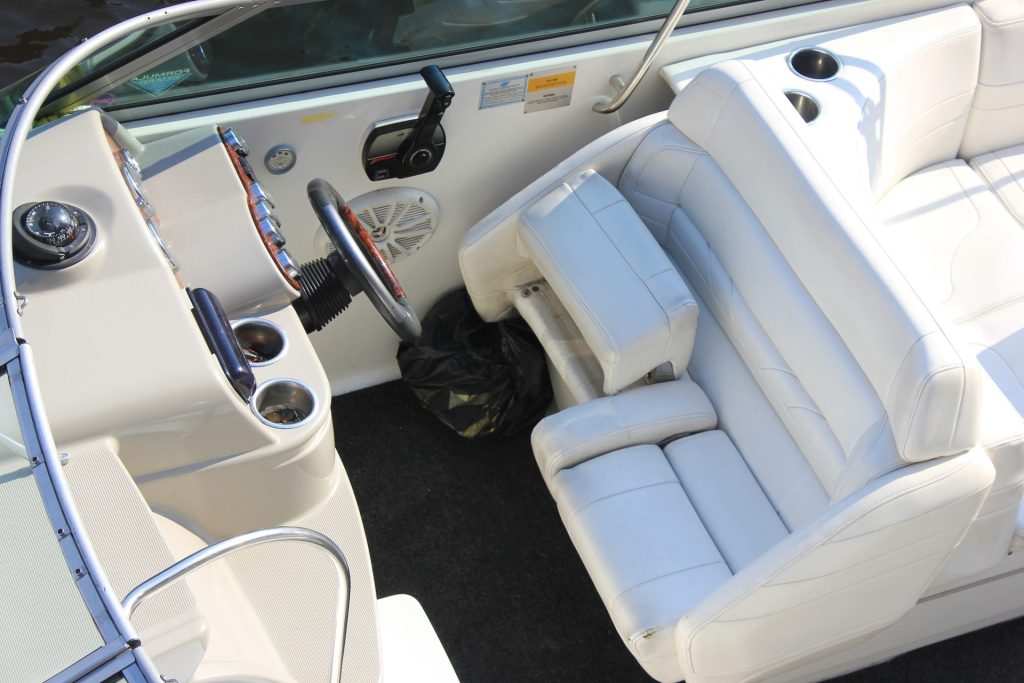 While a motor powers your boat, the electrical system powers everything else. That is why it is smart for boat owners to know exactly how their boat's electrical system functions. Newer boats, equipped with outboard motors, have complex electrical systems and it is important for owners to know how it functions and distributes power throughout the boat. Here's a closer look at the major components that rely on your boat's electrical system.
Batteries
Outboard motors are equipped with two types of batteries, cranking and storage. The purpose of the cranking battery is to start the motor. Once the motor starts, the alternator keeps the motor running. The storage battery powers everything else on your boat, such as the bilge pumps, radios, power steering, bow thruster and more.
Battery switches are located on boats that have more than one outboard motor. These are used to control all the boat batteries. Another useful device for your boat's electrical system is a smart charger. The function of a smart charger is to charge batteries on an as-needed basis. So, if one of your batteries starts to get low, the smart charger will recognize it and send a charge.
Circuit Breakers and Fuses
A circuit breaker functions just like it would in your home. Should you experience a power surge, the circuit breakers act as a defense mechanism to your boat's electrical system. Circuit breakers are located in different places, but it is important to know their exact location. In the event of a power outage, you should be able to go right to the circuit breaker and restore power.
Fuses control the boat's electronic devices that are not connected to individual circuit breakers. Most boats are equipped with a fuse panel which connects to various devices with power cables. It is a good idea to identify what kind of fuses are on your boat and then make it a point to stock up on replacement fuses. Navigational systems are often powered by these fuses, which makes stocking up on replacement fuses of vital importance.
New Hope Marine has everything you need to keep your boat's electrical system in peak running condition. Also staffing a team of trained and certified technicians, New Hope Marine provides service on all types of motors. And if you are looking to purchase a new motor, parts and accessories, or a new boat, New Hope Marine is your one-stop shop in North Carolina.